Remembering Professor Armin Fuchs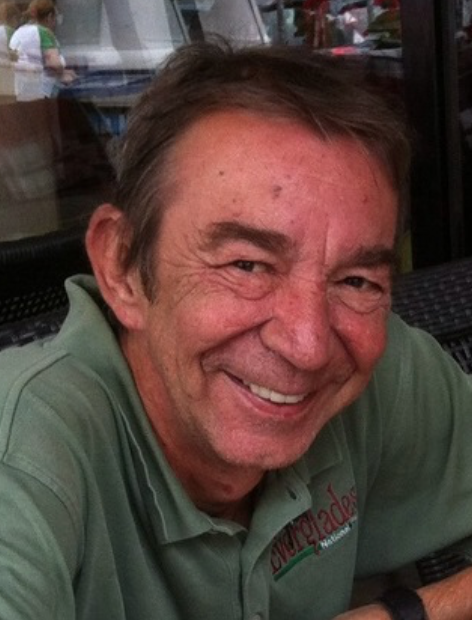 Sadly, Dr. Armin Fuchs passed away in the early hours of Saturday morning, June 29, 2019 after valiantly struggling to overcome cancer which ultimately, and suddenly, took his life. Dr. Fuchs was Professor in the Center for Complex Systems and Brain Sciences and Department of Physics. His passing is a great loss for both programs. Those who knew him well knew him to be a gentleman, a good friend and a very talented scientist and teacher will miss him dearly.
Armin completed his PhD work with Professor Dr. Herman Haken, the well-known father of Laser Theory, at the Institute for Theoretical Physics and Synergetics, at the University of Stuttgart. From 1991 -1994, Armin was a post-doctoral fellow in the Center working with Professor J.A. Scott Kelso in applying his knowledge in Synergetics and Dynamical Systems to bring new insight to how the brain might function. He returned to Stuttgart as a faculty member for one year before joining the Center and the Physics Department in 1995 as Assistant Professor rising through the ranks to Full Professor in 2017. Over the past 25 years, Armin has taught hundreds of undergraduate and graduate students who considered him an outstanding teacher. He was indeed a gifted teacher who could take a student with little mathematical background and successfully introduce them to mathematical concepts and nonlinear dynamics. His approach was exemplified in his textbook "Nonlinear Dynamics in Complex Systems," which has already become a classic in the field.  His work with our graduate students helped shape the minds and careers of scientists now employed around the world who hold prominent positions in academia and the private sector. With his students and collaborators, Armin conducted seminal research in the application of the concepts of synergetics and the theory of nonlinear dynamical systems to the behavioral sciences, biology and medicine, especially, the macroscopic modeling of the spatiotemporal dynamics of human EEG and MEG.  Dr. Armin Fuchs will indeed be missed, although his legacy lives on in his writings, his work and his students. Our condolences and thoughts are with his family and his friends.